Mark Schwartz is an accomplished piano/keyboard player with over 25 years professional playing experience both as a solo performer and in bands. His diverse repertoire includes a wide range of pop/rock and Broadway tunes as well as improvisational jazz, blues, ragtime and standards. Perfect for either background music or sing-along parties for all occasions. Also available for vocal accompaniment and can arrange for other instruments (i.e. sax, bass, guitar) for smaller duos/trios for events.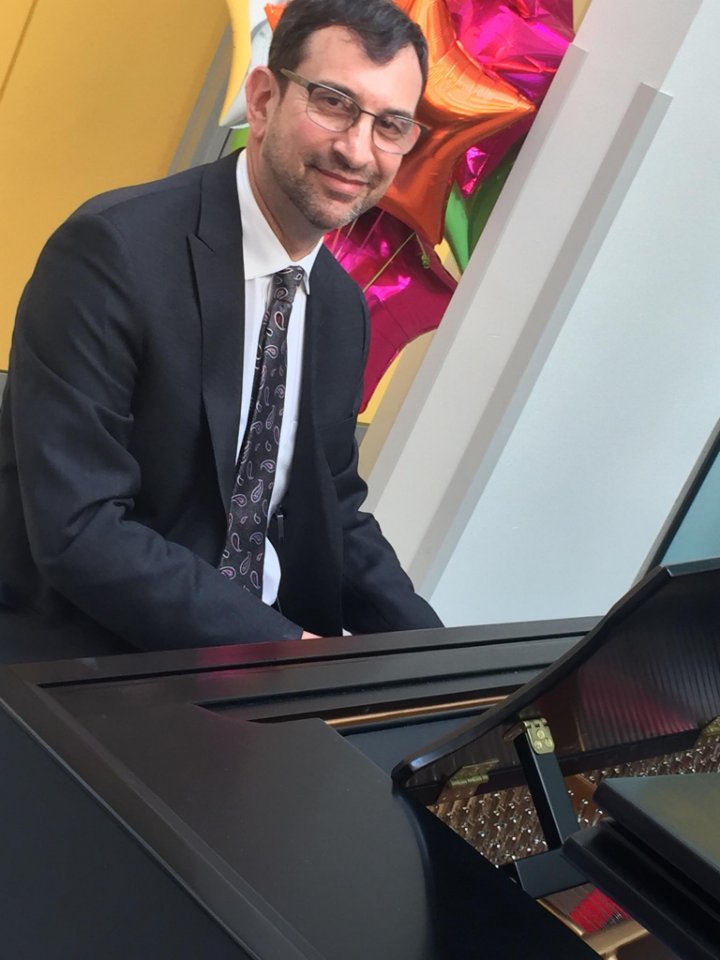 Mark Schwartz is available for all types of piano services
Background Piano
Weddings, anniversary parties, special event parties, corporate events, holiday parties
Piano with Vocals
Sing-a-longs, pop/rock tunes, Broadway musicals, accompaniment. 
Band
Duos/Trios with Sax, bass, guitar. Keyboardist with great ear for any band.
Special Requests
Ragtime, Oldies, theme parties, musicals, customized piano events
Mark Schwartz playing "Might as Well Be Spring" (jazz improv) style at Employee Recognition Event - Children's Hospital of Philadelphia 
Contact me about any type of event, band, or occasion. We can talk and see if piano music is the right vibe for what your looking for.